Geller Insurance

Our work is performed independently of any insurance company, financial institution, trust company, individual client, or group of clients. We operate on behalf of our clients with the objective of providing brokerage and consulting services rather than promoting insurance company products.
The Canadian Institute of Financial Planning ("CIFP")

The Canadian Institute of Financial Planning ("CIFP") and The Canadian Institute of Financial Planners ("CIFPs")

The Canadian Institute of Financial Planning is a distance learning education institute wholly owned by The Canadian Institute of Financial Planners ("CIFPs"). All CIFP programs are delivered through www.CIFP.ca's Web-based education portal. This innovative institute was developed to combine the strengths of traditional classroom-based learning and distance education learning together into one Web-based campus. We provide Web-based programs for Financial Planning, Retirement Planning and Continuing Education for the financial services industry. For further information on our courses, visit www.cifp.ca: email: cifpgeneral@cifps.ca or call 1-866-635-5526.

The Canadian Institute of Financial Planners is a non-profit association of Canadian CFP licensees. The association is an independent, effective, and powerful, CFP-focused advocate for the CFP certification marks and the financial planning profession in Canada. Membership is open to all Canadian CFP Licensees, Associates who have completed their pre-license educational requirements and students who are currently enrolled in a qualified CFP educational program, and concerned investors. CIFPs will advocate on behalf of its members and the CFP certification marks with regulators and the public. We will not let them forget that "CFP" represents the highest standard for financial planners - here at home, and abroad.

For further information on the CIFPs association, visit www.cifp.ca: email: cifpgeneral@cifps.ca or call 1-866-933-0233.
CompuOffice Software Inc., producers of LifeGuide

The LifeGuide® Professional Financial software sets the standards for independent life insurance and financial product research, evaluation, comparison, information and quotation software.

The LifeGuide® Professional Financial software is designed, produced, maintained and distributed by CompuOffice Software Inc. CompuOffice Software Inc., a fully independent software firm and a leading designer and producer of quality software for the professions.

The LifeGuide® Professional Financial software covers the entire range of life insurance and related products, including:

Term (all forms, incl. increasing and decreasing DB)
T100 (all forms)
Whole Life (all forms, incl. detailed yearly CSV and RPU figures)
Universal Life (all forms and options, incl. detailed yearly values)
Critical Illness (all forms with extensive product detail and research filtering)
Long Term Care (all forms, incl. detailed side by side comparisons)
and Specialty and Niche Products.


While covering the widest range of products, the LifeGuide® Professional Financial software also covers the largest number of products as well as the largest number of life insurance companies.

The LifeGuide® Professional Financial software is used by thousands of consumer-oriented financial services professionals and firms coast to coast. Since many years ago, LifeGuide® is widely recognized as the leader in quality, scope and value. LifeGuide® IS The Professional Choice®.
Creative Planning Financial Group

Creative Planning Financial Group was formed in 1971 with the goal of being the financial advisors of choice to the business community and professionals.

Our structure allows us to focus on the quality of advice we give. We expand our knowledge and expertise through strategic relationships with industry professionals and by way of organic growth. We select new advisors carefully, to ensure their goals are aligned with Creative Planning's overall culture – to create an environment where independent insurance and financial advisors can elevate their practices within a professional atmosphere that focuses on our clients' financial success. Our advisor retention is second to none.

We believe that communication, education, mentorship and teamwork create a solid foundation to grow an insurance and financial advisory practice. We provide weekly sales meetings with everyone at the firm. We hold weekly educational sessions for our advisors through our in-house technical resources, select product providers, and trusted professionals from the community. Through this ongoing involvement, we provide up to date, relevant, and actionable solutions for our advisors and their clients.
Desjardins Insurance
The history of Desjardins Insurance is marked by innovation and the acquisition of companies. Desjardins Life Assurance (DLA) was created in 1948. Although initially selling only individual life insurance, the new company quickly added several innovative group and retirement savings products to its roster, including family insurance, loan insurance, accident insurance for school children and savings-life insurance.

DLA grew in size over the years with the merger of some 20 or so insurance companies and portfolios. In 1999, with the introduction of the Act respecting the distribution of financial products and services in Quebec, Desjardins caisses were able to start selling the company's full line of life and health insurance products. Desjardins-Laurentian Life Assurance (DLLA) then set up a team of financial security advisors dedicated to caisse members.

Other mergers followed in 2000, first with the Laurentian Life and Health Insurance Corporation, then Imperial Life, which led to the creation of DFS in 2002. The new company, which oversees the financial security of some 5 million Canadians, is now a major player in the Canadian life and health insurance industry.
John Hollander & Harold Geller A Division of Doucet McBride
John Hollander & Harold Geller are lawyers who assist insurance and investment professionals in resolving challenges relating to industry and regulatory issues. They provide analysis and advice to insurance agents, investment advisors, MGAs and dealers on regulatory, business, and claims issues including regulatory investigations and compensation claims of clients

For comprehensive advice on legal concerns in your insurance or investment business, and for knowledgeable and adept assistance in achieving optimal resolutions to insurance or investment disputes, contact:

Harold Geller
Tel: 613.233.4474 x. 290
Toll Free: 1.888.460.4474
E-mail: hgeller@doucetmcbride.com
Hub Financial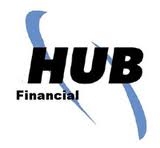 HUB Financial is the largest MGA in Canada with offices across 8 major cities serving over 3000 active brokers. HUB Financial is a full-service and full-access MGA.

Our brokers are directly contracted with our carriers providing immediate vesting of commissions. You own your business

You've heard us say we're here to "make your life easier", here are just a few of the many points that make HUB FINANCIAL the only MGA that truly is your full-service one-stop brokerage shop!

- Over 150 staff members located across the country, with no other purpose but to make your life easier and service you.

- Access to over 80 product suppliers (Life, Living Benefit and Investment companies), offering you true brokerage and extensive "shopping" for your client.

- A knowledgeable and experienced marketing team dedicated to helping you "shop the market" objectively, and working with you at compiling the most suitable and competitive client proposals.

- An experienced account management team, with your own specific account manager dedicated to you for the processing your business from "Submission to Commission".
HostWeb-Keshir Inc.
Professional financial news, references, resources and calendar of events.
Hunter McCorquodale Inc.

Hunter McCorquodale was established in 1996 for the purpose of offering unique niche disability and life insurance products for needs that cannot be satisfied in the regular market.

Traditional insurers want to offer shelf products that can be sold in significant volumes, with large potential markets. The result is that many consumers and businesses that have significant insurance needs, and the ability to pay, cannot obtain insurance in the regular market because they do not fit the risk parameters for which traditional products are designed and priced.
Imagine Financial

Ingle International and Imagine Financial Ltd. offer a wide range of specialty insurance products and services specifically designed for insurance and financial advisors to round out their ability to provide the best service to their clients. We provide specialty health, accident, living benefits and life insurance products including, travel insurance (for Canadians and anyone travelling from anywhere to anywhere else in the world), student health, Visitors to Canada and Expatriate insurance plans.

We also offer high-risk work or residency abroad insurance plans, coverage for war and terrorism, sports, custom quotes and coverage for pre-existing medical conditions.

Ingle International and Imagine Financial represent most of the major providers of special risk and travel insurance products in Canada and internationally, including certain Underwriters at Lloyds. Ingle International and Imagine Financial have representatives across Canada in the USA, Mexico and United Kingdom.
The Insurance & Investment Journal
The Insurance and Investment Journal is the leading source of strategic financial information and news for Canada's financial advisors and Top executives in the financial industry. On a monthly basis, the magazine delivers exclusive industry sales and market share data, comparative product tables and extensive coverage of emerging developments and trends in the insurance, investment and financial sectors. The magazine features a regular column dedicated to mutual fund investing by Gordon Pape, a renowned money management author. The Insurance and Investment Journal is part of the Insurance Journal Press Group, which owns Le Journal de l'assurance, InsuranceINTEL and the weekly internet newsletter FlashFinance.ca.
The PPI Advisory Group

PPI Advisory is the leading national distributor of life insurance and investment products focused on the high net-worth market.

We are the market leader in the high net-worth sector. We offer proprietary, leading edge financial solutions through one of the most successful and committed financial networks in Canada.

Independent agents who become PPI Associates are experienced industry professionals committed to providing their clients with customized solutions to meet their unique circumstances. Over the years they have proven themselves to be consultative advisors who have built client relationships based on trust and respect.

In PPI Advisory, our Associates find an organization as committed to being their value-added service provider as it is to building enduring relationships.

Our focus is on their success.

Wise Riddell Financial Group
Wise Riddell Financial Group (Barrie) Limited is a Marketing and Distribution Centre serving Independent Insurance and Financial Advisors.

The Wise Riddell Financial Group Advantage:

Exclusive in-house new business and policy service;
Non-competing sales and marketing support;
Access to top insurers in Canada;
Web-based business tracking;
Creative, custom solutions.


Wise Riddell is:
SMALL ENOUGH to provide personalized service; and BIG ENOUGH to provide access to top insurance carriers and leading edge web-based business processing and tracking.

WE CREATE VALUE FOR PEOPLE:
That is our purpose as a business enterprise.

Wise Riddell understands the critical importance of this one core principle:
There is no true opportunity for our firm unless we first create value for you, the independent financial advisor!
Sell Your Practice
Sell Your Practice (sellyourpractice.ca) was created to offer an online forum for professionals in insurance and the financial services who are interested in selling or buying a practice or a business interest in an insurance or financial services corporation.

Sell Your Practice is a semi-private information exchange that allows for discussions and for the listing of practices and business interests by geographic region within Canada.


Rupert Case Management Inc.

Since the early 1990's, RCM has focused on case management, care co-ordination and advocacy. RCM is also a manufacturer of integrated non insurance group health benefits for corporate clients.

The clients at RCM have any healthcare problem(s) including medical, surgical, mental health or addiction problems. RCM advises clients located anywhere using high impact teams and state of the art information technology solutions.

RCM manages a Preferred Provider Network including the proprietary TOPDOCS Canada TM network of over 2100 experts in over 120 subspecialties. RCM also has a Preferred Vendor Network (PVN) of 2200 specialty vendors (for MRI, CT, PET) and a national network of associates providing face to face or virtual healthcare services.

RCM provides complex case management and consulting services to a number of individual and corporate clients including: the RCMP, Veterans Affairs, Mercedes Benz, Google Canada, Harris Corp, Pattison Sign, Costco, Loblaws, Longos, Sunoco, Atlas Packging, Quality Health, Bayshore Home Health, OSI, Strategic Absence Management, selected Family Offices and Pear Healthcare.

Canadian Group Insurance Brokers Inc.


Canadian Group Insurance Brokers Inc. is an Association of brokers who specialize in the employee benefit marketplace. The group also includes non-broker members who specialize in the employee benefit field and make significant contributions to the group.

The goal of the group is to work together to help educate our members in order to better serve our clients. We accomplish this through monthly breakfast meetings, educational seminars and informal information exchanges.


Mainstay Insurance Brokerage Inc.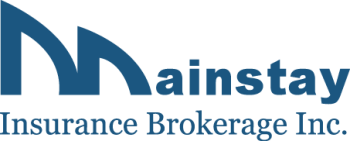 Mainstay Insurance Brokerage Inc. specializes in providing nothing but employee benefit solutions to small and mid-sized businesses located in and around the Greater Toronto Area (GTA).

Our services extend to a variety of client groups including those with special needs such as:

- Home based and family businesses
- Employees with pre-existing health conditions
- Newly formed businesses operating less than a year
- Firms with staff ages 65 to 85 and above
- Firms with employees in Ontario and across Canada
- U.S. Based firms with Canadian staff and offices

At Mainstay, we pride ourselves on providing ongoing education to our plan administrators. This helps to ensure that your company's benefit plan is administered efficiently and effectively and designed with cost controls in mind. It also ensures that employees receive the benefit coverage they are entitled to and helps to reduce any potential liability on the part of the employer. This apart, here are more reasons as to why you should rely on a specialist – Mainstay Insurance Brokerage Inc.

ERAssure
ERAssure® Executor Liability Insurance

Today's advisor is facing the largest intergenerational transfer of wealth in history. The difference between observing and participating depends on the relationships you have built. Your clients are naming people to act as executors on their behalf; are acting as executors for friends and family; OR are dealing with an executor as a beneficiary to an estate. Executors, have largely unlimited personal liability to the beneficiaries, creditors and other third parties....liability that survives the distribution of estate assets.

Engaging your clients in estate risk discussions is the 'value-add' that builds fences around them, while supporting those important to them –the executors and beneficiaries - perpetuates your business for tomorrow. Today it's still your choice and within your control!

Talk to us today to find out how ERAssure® can help you open the discussion with your clients.

www.erassure.com 1-855-636-3777
AmCan Financial LLC
AmCan Financial, LLC was founded in 2003 to provide a comprehensive resource to clients living anywhere in the world, with placement in the U.S. and Bermuda life insurance markets. Its principals have over five decades of broad experience in financial services in both Canada and the United States.

Since 2003, a key focus of AmCan's expertise has been providing a surplus markets resource to insureds who cannot find life insurance coverage in their domestic market for one or more of the following reasons: excess capacity, geriatric medical declines, residency, and travel declines.


Canada Sales Congress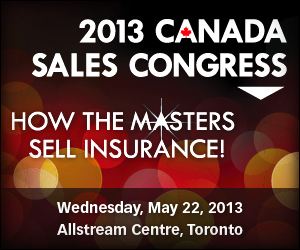 Change your life and your business with the Canada Sales Congress. Our All-Canadian, All-Masters, All-Advisor line-up guarantees you'll get more top business development ideas than anywhere else.