Geller Insurance

Our work is performed independently of any insurance company, financial institution, trust company, individual client, or group of clients. We operate on behalf of our clients with the objective of providing brokerage and consulting services rather than promoting insurance company products.
CompuOffice Software Inc., producers of LifeGuide

The LifeGuide® Professional Financial software sets the standards for independent life insurance and financial product research, evaluation, comparison, information and quotation software.

The LifeGuide® Professional Financial software is designed, produced, maintained and distributed by CompuOffice Software Inc. CompuOffice Software Inc., a fully independent software firm and a leading designer and producer of quality software for the professions.

The LifeGuide® Professional Financial software covers the entire range of life insurance and related products, including:

Term (all forms, incl. increasing and decreasing DB)
T100 (all forms)
Whole Life (all forms, incl. detailed yearly CSV and RPU figures)
Universal Life (all forms and options, incl. detailed yearly values)
Critical Illness (all forms with extensive product detail and research filtering)
Long Term Care (all forms, incl. detailed side by side comparisons)
and Specialty and Niche Products.


While covering the widest range of products, the LifeGuide® Professional Financial software also covers the largest number of products as well as the largest number of life insurance companies.

The LifeGuide® Professional Financial software is used by thousands of consumer-oriented financial services professionals and firms coast to coast. Since many years ago, LifeGuide® is widely recognized as the leader in quality, scope and value. LifeGuide® IS The Professional Choice®.
Creative Planning Financial Group

Creative Planning Financial Group was formed in 1971 with the goal of being the financial advisors of choice to the business community and professionals.

Our structure allows us to focus on the quality of advice we give. We expand our knowledge and expertise through strategic relationships with industry professionals and by way of organic growth. We select new advisors carefully, to ensure their goals are aligned with Creative Planning's overall culture – to create an environment where independent insurance and financial advisors can elevate their practices within a professional atmosphere that focuses on our clients' financial success. Our advisor retention is second to none.

We believe that communication, education, mentorship and teamwork create a solid foundation to grow an insurance and financial advisory practice. We provide weekly sales meetings with everyone at the firm. We hold weekly educational sessions for our advisors through our in-house technical resources, select product providers, and trusted professionals from the community. Through this ongoing involvement, we provide up to date, relevant, and actionable solutions for our advisors and their clients.
ERAssure
ERAssure covers executors for the costs of defense and indemnity for damages awarded against them that arise out of errors and omissions committed during the administration of an estate.

ERAssure is a simple product with a single intention: to protect you and the estate. In the event of an insurable claim against you, as executor, ERAssure will pay the costs of legal defense and, in the event you make an error and calamity occurs eroding the estate value, ERAssure preserves the estate for the benefit of the beneficiaries. Either way your personal assets are not on the line as they otherwise would be.

ERAssure is priced affordably, with a typical estate premium being less than the photocopy costs for a simple defense of a claim for damages.

ERAssure is a registered trademark of Estate Risk Protection Plan Inc. Estate Risk Protection Plan Inc. is an insurance brokerage licensed under the Registered Insurance Brokers of Ontario and staffed by licensed Insurance Service Consultants who provide risk advice and information to lawyers and their estate and executor clients.

The customer support center is located in the heart of Canada's Technology Triangle, Kitchener, Ontario. ERAssure customer service operations run on a sophisticated IT backbone that manages all policy communication and administration functions and includes complete redundancy-based data operations located at two offsite locations.

HostWeb-Keshir Inc.
Professional financial news, references, resources and calendar of events.
PPI

PPI is a leading marketer of insurance solutions. We offer actuarial, tax and specialized expertise in all aspects of life insurance, and specifically in its design and custom application. Earning our partners' trust is at the heart of everything we do.

The complementary marketing channels of PPI:

· PPI Advisory is dedicated to the high net-worth market whose complex estate and tax planning needs demand sophisticated life insurance strategies. In-house experts work with insurance advisors, their clients and professional advisors through a consultative and in-depth process.

· PPI Solutions is a national resource for insurance advisors who serve the broad Canadian market, offering proprietary tools, a comprehensive product suite, unparalleled life insurer relationships and competitive compensation.

PPI is a tireless supporter and advocate for Canada's insurance advisors. www.ppi.ca
Canadian Group Insurance Brokers Inc.


Canadian Group Insurance Brokers Inc. is an Association of brokers who specialize in the employee benefit marketplace. The group also includes non-broker members who specialize in the employee benefit field and make significant contributions to the group.

The goal of the group is to work together to help educate our members in order to better serve our clients. We accomplish this through monthly breakfast meetings, educational seminars and informal information exchanges.


Mainstay Insurance Brokerage Inc.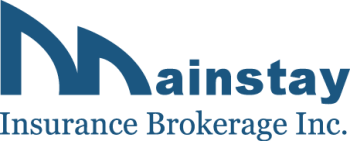 Mainstay Insurance Brokerage Inc. specializes in providing nothing but employee benefit solutions to small and mid-sized businesses located in and around the Greater Toronto Area (GTA).

Our services extend to a variety of client groups including those with special needs such as:

- Home based and family businesses
- Employees with pre-existing health conditions
- Newly formed businesses operating less than a year
- Firms with staff ages 65 to 85 and above
- Firms with employees in Ontario and across Canada
- U.S. Based firms with Canadian staff and offices

At Mainstay, we pride ourselves on providing ongoing education to our plan administrators. This helps to ensure that your company's benefit plan is administered efficiently and effectively and designed with cost controls in mind. It also ensures that employees receive the benefit coverage they are entitled to and helps to reduce any potential liability on the part of the employer. This apart, here are more reasons as to why you should rely on a specialist – Mainstay Insurance Brokerage Inc.

Hull & Hull LLP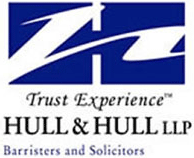 Hull & Hull LLP is proud to be recognized as a regional and national leader in trust, estate and capacity litigation, mediation and estate planning. With experience dating back to 1957, our reputation is built on five decades of successful service and unwavering attention to the needs of our clients.

Based from offices in downtown Toronto and downtown Oakville, we help people find custom solutions and resolution to complex estate, trust and capacity disputes. With experienced professionals who have literally written the book on estate, trust and capacity law, and a team of trusted lawyers ready to advise, advocate and counsel clients from all walks of life, we stand ready to serve individuals throughout the GTA (Greater Toronto Area), the Province and nationally.

The Canadian Institute of Financial Planners (CIFPs)

The CIFPs is a non-profit association of Canadian Certified Financial Planner® professionals. The association is an independent, effective, and powerful advocate for the CFP certification marks and the financial planning profession in Canada.

Membership is open to all Canadian CFP® professionals, Associates who have completed their pre-license educational requirements, Students who are currently enrolled in a qualified educational program leading to CFP certification, and concerned investors.

CIFPs will advocate on behalf of its members and the CFP certification marks with regulators and the public. We won't let them forget that the CFP marks represent the highest standard for financial planners - here at home, and abroad.
The Edge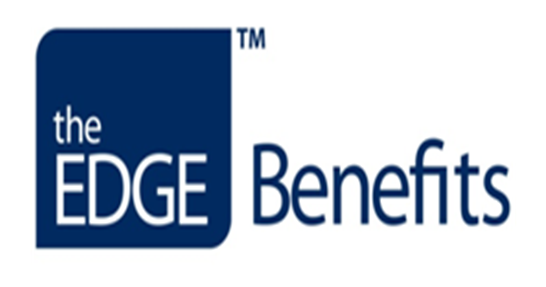 The Edge Benefits is Canada's Lifestyle Protection Company.

As a Third Party Administrator we partner with four leading Canadian insurers to provide nine best-in-class products designed to safeguard the lifestyles of Canadians. Most of our plans provide immediate coverage, guaranteed to issue with NO medical questions.

We take pride in setting a standard of WOW in everything we do.

We provide the self-employed and small business owners with insurance solutions that are specifically designed to meet their needs. Over the past 30 years our simplified approach to offering comprehensive living benefit solutions to the Canadian consumer has been revolutionary in the insurance industry.

Our friendly and knowledgeable customer service representatives and sales consultants are happy to answer any questions that you have about our unique products and services. We are easy to reach, and happy to help. You can email or call us toll free, and speak to an English or French service representative. Call us to learn more.
APEXA
APEXA is the industry solution for greater standardization, clarity, timeliness, and efficiency for contracting and licensing. Streamlined processes means more time to focus on your clients.

APEXA provides life and health licensed advisors with a unique profile. APEXA's national platform reduces contract cycle time, provides current accurate advisor background and information, standardizes process, selection and contracting. APEXA reduces work and can meet future agent, carrier and regulatory needs.
Snap Projections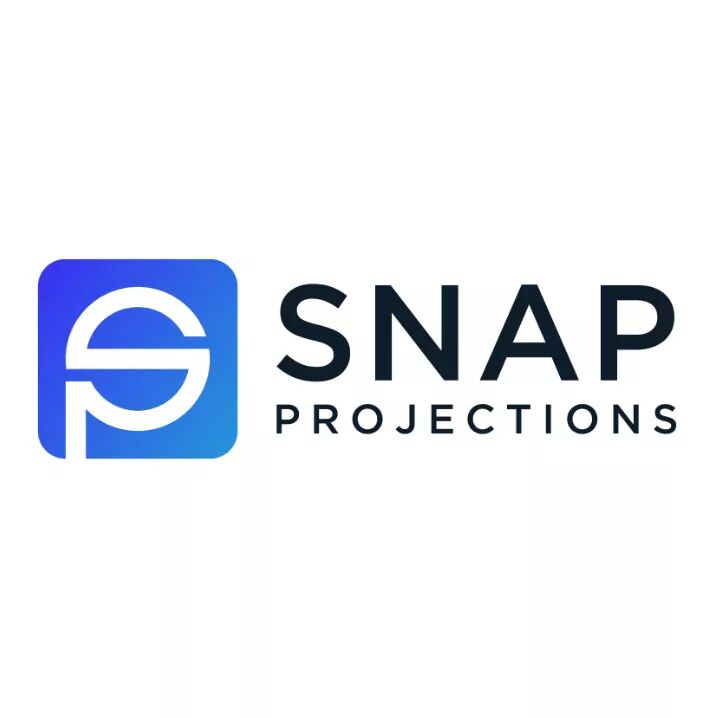 Snap Projections helps Financial Advisors, Planners and Investment Managers save time, increase revenue and receive more referrals through a financial & retirement planning software platform.

Snap is simple and easy to use, yet very flexible to accurately model a variety of client situations. It is interactive, allowing you to instantly compare scenarios right in front of your clients' eyes. The reports are easily understood and appreciated by clients. Snap is optimized for asset de-accumulation, which makes it an excellent choice for retirement income planning.

If you want to add more value for your clients with financial planning, simplify your planning process or spend less time on planning and more time on advising your clients, Snap Projections will bring significant value by reducing the time to do planning and will result in more educated, more satisfied clients who generate more referrals.

Making Compliance Profitable
Date - Tuesday, April 7, 2020
5 Hours of Compliance and Governance Continuing Education
Lunch Break-Out for administrative Assistants - Dealing with Prima Donnas - how to make sure that your agency's work is compliant. Discounted rate for verified Administrative Assistants.
Hosted by Lawrence Geller and For Advisors Only (FAO) this one day Summit will help you to learn to bullet-proof your insurance practice and satisfy your legal and regulatory obligations while becoming more profitable and showing your professionalism to your clients and prospects.
Speakers include Top Insurance agents, an MGA Panel Discussion, and representatives from the Advocis Protective Association (APA) and Canada Life.
Topics will include:
- what are the current compliance risks that agents face and how to address them
- how to fact find and determine the client's needs and wishes;
- how to create and use Engagement Agreements to fulfill the requirements of 347-04, PIPEDA and CASL and use it to encourage clients to think about their needs and at the same time limit your liability for not selling something the client could have bought at that time but either chose not to or was not offered to them because it was not part of the areas discussed;
- how to determine product suitability and meet the Know Your Product requirements;
- how to use a Reason Why Letter to confirm your discussions with the client and confirm their intentions and then re-evaluate with them the product(s) applied for
- how to use it as a summary to the client at the time of application, and then again at delivery;
- how to create a LIRD that encourages the client to evaluate all aspects of what they are buying, including the amount;
- how to record the subject(s) of conversations with clients and use your notes to confirm the topics discussed with the client;
- Group Insurance compliance and best practices.;
and:
- Panel with three MGAs on what they see as an agent's compliance obligations;
- Software solution providers following up on the points, above to show how easily they can be put together. (Not marketing their products but showing them off, as it were)
Headline Sponsors are Canada Life and the APA.
Sponsors include The Edge Benefits and Equitable Bank. Additional Sponsorship Opportunities and booths are available.