Geller Insurance

Our work is performed independently of any insurance company, financial institution, trust company, individual client, or group of clients. We operate on behalf of our clients with the objective of providing brokerage and consulting services rather than promoting insurance company products.
CompuOffice Software Inc., producers of LifeGuide

The LifeGuide® Professional Financial software sets the standards for independent life insurance and financial product research, evaluation, comparison, information and quotation software.

The LifeGuide® Professional Financial software is designed, produced, maintained and distributed by CompuOffice Software Inc. CompuOffice Software Inc., a fully independent software firm and a leading designer and producer of quality software for the professions.

The LifeGuide® Professional Financial software covers the entire range of life insurance and related products, including:

Term (all forms, incl. increasing and decreasing DB)
T100 (all forms)
Whole Life (all forms, incl. detailed yearly CSV and RPU figures)
Universal Life (all forms and options, incl. detailed yearly values)
Critical Illness (all forms with extensive product detail and research filtering)
Long Term Care (all forms, incl. detailed side by side comparisons)
and Specialty and Niche Products.


While covering the widest range of products, the LifeGuide® Professional Financial software also covers the largest number of products as well as the largest number of life insurance companies.

The LifeGuide® Professional Financial software is used by thousands of consumer-oriented financial services professionals and firms coast to coast. Since many years ago, LifeGuide® is widely recognized as the leader in quality, scope and value. LifeGuide® IS The Professional Choice®.
Creative Planning Financial Group

Creative Planning Financial Group was formed in 1971 with the goal of being the financial advisors of choice to the business community and professionals.

Our structure allows us to focus on the quality of advice we give. We expand our knowledge and expertise through strategic relationships with industry professionals and by way of organic growth. We select new advisors carefully, to ensure their goals are aligned with Creative Planning's overall culture – to create an environment where independent insurance and financial advisors can elevate their practices within a professional atmosphere that focuses on our clients' financial success. Our advisor retention is second to none.

We believe that communication, education, mentorship and teamwork create a solid foundation to grow an insurance and financial advisory practice. We provide weekly sales meetings with everyone at the firm. We hold weekly educational sessions for our advisors through our in-house technical resources, select product providers, and trusted professionals from the community. Through this ongoing involvement, we provide up to date, relevant, and actionable solutions for our advisors and their clients.
ERAssure
ERAssure covers executors for the costs of defense and indemnity for damages awarded against them that arise out of errors and omissions committed during the administration of an estate.

ERAssure is a simple product with a single intention: to protect you and the estate. In the event of an insurable claim against you, as executor, ERAssure will pay the costs of legal defense and, in the event you make an error and calamity occurs eroding the estate value, ERAssure preserves the estate for the benefit of the beneficiaries. Either way your personal assets are not on the line as they otherwise would be.

ERAssure is priced affordably, with a typical estate premium being less than the photocopy costs for a simple defense of a claim for damages.

ERAssure is a registered trademark of Estate Risk Protection Plan Inc. Estate Risk Protection Plan Inc. is an insurance brokerage licensed under the Registered Insurance Brokers of Ontario and staffed by licensed Insurance Service Consultants who provide risk advice and information to lawyers and their estate and executor clients.

The customer support center is located in the heart of Canada's Technology Triangle, Kitchener, Ontario. ERAssure customer service operations run on a sophisticated IT backbone that manages all policy communication and administration functions and includes complete redundancy-based data operations located at two offsite locations.

Hub Financial
HUB Financial is the largest MGA in Canada with offices across 8 major cities serving over 3000 active brokers. HUB Financial is a full-service and full-access MGA.

Our brokers are directly contracted with our carriers providing immediate vesting of commissions. You own your business

You've heard us say we're here to "make your life easier", here are just a few of the many points that make HUB FINANCIAL the only MGA that truly is your full-service one-stop brokerage shop!

- Over 150 staff members located across the country, with no other purpose but to make your life easier and service you.

- Access to over 80 product suppliers (Life, Living Benefit and Investment companies), offering you true brokerage and extensive "shopping" for your client.

- A knowledgeable and experienced marketing team dedicated to helping you "shop the market" objectively, and working with you at compiling the most suitable and competitive client proposals.

- An experienced account management team, with your own specific account manager dedicated to you for the processing your business from "Submission to Commission".
HostWeb-Keshir Inc.
Professional financial news, references, resources and calendar of events.
Hunter McCorquodale Inc.

Hunter McCorquodale was established in 1996 for the purpose of offering unique niche disability and life insurance products for needs that cannot be satisfied in the regular market.

Traditional insurers want to offer shelf products that can be sold in significant volumes, with large potential markets. The result is that many consumers and businesses that have significant insurance needs, and the ability to pay, cannot obtain insurance in the regular market because they do not fit the risk parameters for which traditional products are designed and priced.
Ingle International and Imagine Financial Ltd.

Ingle International and Imagine Financial Ltd. offer a wide range of specialty insurance products and services specifically designed for insurance and financial advisors to round out their ability to provide the best service to their clients. We provide specialty health, accident, living benefits and life insurance products including, travel insurance (for Canadians and anyone travelling from anywhere to anywhere else in the world), student health, Visitors to Canada and Expatriate insurance plans.

We also offer high-risk work or residency abroad insurance plans, coverage for war and terrorism, sports, custom quotes and coverage for pre-existing medical conditions.

Ingle International and Imagine Financial represent most of the major providers of special risk and travel insurance products in Canada and internationally, including certain Underwriters at Lloyds. Ingle International and Imagine Financial have representatives across Canada in the USA, Mexico and United Kingdom.
PPI

PPI is a leading marketer of insurance solutions. We offer actuarial, tax and specialized expertise in all aspects of life insurance, and specifically in its design and custom application. Earning our partners' trust is at the heart of everything we do.

The complementary marketing channels of PPI:

· PPI Advisory is dedicated to the high net-worth market whose complex estate and tax planning needs demand sophisticated life insurance strategies. In-house experts work with insurance advisors, their clients and professional advisors through a consultative and in-depth process.

· PPI Solutions is a national resource for insurance advisors who serve the broad Canadian market, offering proprietary tools, a comprehensive product suite, unparalleled life insurer relationships and competitive compensation.

PPI is a tireless supporter and advocate for Canada's insurance advisors. www.ppi.ca
Sell Your Practice
Sell Your Practice (sellyourpractice.ca) was created to offer an online forum for professionals in insurance and the financial services who are interested in selling or buying a practice or a business interest in an insurance or financial services corporation.

Sell Your Practice is a semi-private information exchange that allows for discussions and for the listing of practices and business interests by geographic region within Canada.


Rupert Case Management Inc.

Since the early 1990's, Rupert Case Management has focused on case management, care co-ordination and advocacy. RCM is also a manufacturer of integrated non insurance group health benefits for corporate clients.

The clients at RCM have varied healthcare problem(s) including medical, surgical, mental health or addiction problems. RCM advises clients, located anywhere, using high impact teams and state of the art information technology solutions.

RCM manages a Preferred Provider Network including the proprietary TOPDOCS Canada TM network of over 2400 experts in over 120
subspecialties. RCM also has a Preferred Vendor Network of 2500 specialty vendors (for MRI, CT, PET, etc) and a national network of healthcare associates providing face to face or virtual healthcare services.

RCM provides complex case management and consulting services to a number of individual and corporate clients including: RCMP, Veterans Affairs Canada, Mercedes Benz, Google Canada, Harris Corp, Pattison Sign, Loblaw, Longos, Sonoco, Atlas Packaging, Bayshore Home Health, OSI, Strategic Absence Management, Pear Healthcare and selected family businesses.


Canadian Group Insurance Brokers Inc.


Canadian Group Insurance Brokers Inc. is an Association of brokers who specialize in the employee benefit marketplace. The group also includes non-broker members who specialize in the employee benefit field and make significant contributions to the group.

The goal of the group is to work together to help educate our members in order to better serve our clients. We accomplish this through monthly breakfast meetings, educational seminars and informal information exchanges.


Mainstay Insurance Brokerage Inc.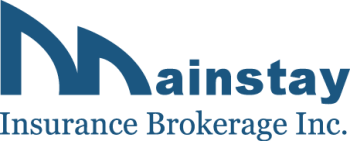 Mainstay Insurance Brokerage Inc. specializes in providing nothing but employee benefit solutions to small and mid-sized businesses located in and around the Greater Toronto Area (GTA).

Our services extend to a variety of client groups including those with special needs such as:

- Home based and family businesses
- Employees with pre-existing health conditions
- Newly formed businesses operating less than a year
- Firms with staff ages 65 to 85 and above
- Firms with employees in Ontario and across Canada
- U.S. Based firms with Canadian staff and offices

At Mainstay, we pride ourselves on providing ongoing education to our plan administrators. This helps to ensure that your company's benefit plan is administered efficiently and effectively and designed with cost controls in mind. It also ensures that employees receive the benefit coverage they are entitled to and helps to reduce any potential liability on the part of the employer. This apart, here are more reasons as to why you should rely on a specialist – Mainstay Insurance Brokerage Inc.

Hull & Hull LLP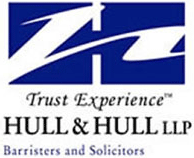 Hull & Hull LLP is proud to be recognized as a regional and national leader in trust, estate and capacity litigation, mediation and estate planning. With experience dating back to 1957, our reputation is built on five decades of successful service and unwavering attention to the needs of our clients.

Based from offices in downtown Toronto and downtown Oakville, we help people find custom solutions and resolution to complex estate, trust and capacity disputes. With experienced professionals who have literally written the book on estate, trust and capacity law, and a team of trusted lawyers ready to advise, advocate and counsel clients from all walks of life, we stand ready to serve individuals throughout the GTA (Greater Toronto Area), the Province and nationally.

The Canadian Institute of Financial Planners (CIFPs)

The CIFPs is a non-profit association of Canadian Certified Financial Planner® professionals. The association is an independent, effective, and powerful advocate for the CFP certification marks and the financial planning profession in Canada.

Membership is open to all Canadian CFP® professionals, Associates who have completed their pre-license educational requirements, Students who are currently enrolled in a qualified educational program leading to CFP certification, and concerned investors.

CIFPs will advocate on behalf of its members and the CFP certification marks with regulators and the public. We won't let them forget that the CFP marks represent the highest standard for financial planners - here at home, and abroad.
Life Design Analysis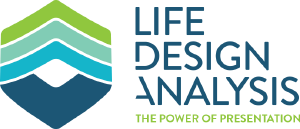 Make a lasting impression on your clients and prospects with our dynamic and customizable visual reports. Help reduce the time it takes to communicate your ideas to your client, while increasing your success. Change product type, face amounts and dividend rates tailored to your clients needs to help them see the big picture transform before them.


Life Design Analysis compares and communicates all life insurance options available to your client, helping them make an informed decision, and making your life as an advisor simpler and more successful.

With access to Life Design Analysis from any connected device, you can work on your phone, tablet, or desktop. This will ensure that you won't be caught unprepared for a client meeting whenever the opportunity arises.

At Life Design Analysis, we don't take any shortcuts with your personal and client information. We follow strict encryption standards to ensure that anything you share with us, stays with us.

LSM Insurance
LSM Insurance is a leading provider of online life and living benefit insurance solutions for Canadians. We are one of the most renowned brokerages in Canada, and have over 50 years of combined insurance experience.

We understand that different people have different needs and there is no one-size-fits-all policy when it comes to insurance. Therefore, we try to approach each client individually and provide him/her with a personally tailored insurance program, guidance and skilled support.

We offer comprehensive life, disability, critical illness and long term care insurance solutions and we are committed to the highest standards of integrity and performance in dealing with both our existing and prospective clients.

Our well established, extensive list of carriers offers a large scope of insurance choices. This allows us to satisfy all our clients' needs and deliver them peace of mind. We believe that it is this level of service that keeps our customers coming back over and over again. Our team of experienced professionals will save you time and best of all you and your family can count on us when you need us most.
The Edge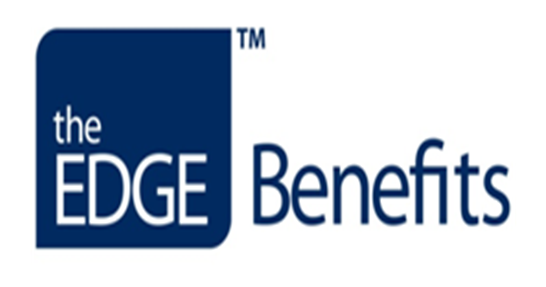 The Edge Benefits is Canada's Lifestyle Protection Company.

As a Third Party Administrator we partner with four leading Canadian insurers to provide nine best-in-class products designed to safeguard the lifestyles of Canadians. Most of our plans provide immediate coverage, guaranteed to issue with NO medical questions.

We take pride in setting a standard of WOW in everything we do.

We provide the self-employed and small business owners with insurance solutions that are specifically designed to meet their needs. Over the past 30 years our simplified approach to offering comprehensive living benefit solutions to the Canadian consumer has been revolutionary in the insurance industry.

Our friendly and knowledgeable customer service representatives and sales consultants are happy to answer any questions that you have about our unique products and services. We are easy to reach, and happy to help. You can email or call us toll free, and speak to an English or French service representative. Call us to learn more.
The Advocis Protective Association (APA)
The Advocis Protective Association (APA), like CALU, is a Conference of The Financial Advisors Association of Canada (Advocis). Its purpose is to provide professional liability insurance to individuals licensed to sell life insurance and mutual funds, as well as those individuals who are registered as representatives for securities sales and advisors who offer a "Fee Only" service. The APA has the largest plan participation in Canad, at present, consisting of both members of Advocis and non-members. We see our Sponsorship of FAO as one of the best ways for us to listen to professional financial advisors concerning relevant issues.

LOGiQ³
LOGiQ³ is the expert provider of life insurance and reinsurance consulting and outsourced services. LOGiQ³ delivers long-term strategic solutions and short-term tactical support across Underwriting, Reinsurance Administration, Claims and Audit. LOGiQ³ supports clients across the life insurance service chain from agent to retrocessionaire from its offices in Toronto, Canada, and Cardiff, UK.
APEXA
APEXA is the industry solution for greater standardization, clarity, timeliness, and efficiency for contracting and licensing. Streamlined processes means more time to focus on your clients.

APEXA provides life and health licensed advisors with a unique profile. APEXA's national platform reduces contract cycle time, provides current accurate advisor background and information, standardizes process, selection and contracting. APEXA reduces work and can meet future agent, carrier and regulatory needs.
FindBob
At Find Bob we don't think succession is just a retirement strategy, it's a viable growth strategy.

We help buyers. Finding a seller is hard. Finding the right practice that suits your needs is even harder. Find BoB is changing the way you find seller's by showcasing you and your practice on our unique marketplace, giving you access to education on transition, proprietary tools, and by allowing you to participate in private seller auctions.

We help sellers. Your practice is in demand. Shouldn't there be an easy way to find you and your client's successor? We think so. That's why Find BoB is changing the way you find your successor through a unique marketplace that creates a faster, customized search of 100s of buyers, utilizing our proprietary screening tools to ensure the right fit. Book a session with one of our concierges to learn more.
Being Compliant Summit
"For Advisors Only", will be holding a one-day event on January 25th 2017 (date TBC) on the topic of the way that advisors can be compliant today and remain compliant into the future. The vision, to build a better business and industry by building compliant advisors who do better.

The theme for this Summit will be using compliance regulation and requirements and business governance principles as levers to provide better client service and increase income at the same time. This way, when something goes wrong – and it often does, advisors won't have to worry. Those who are not, will have to worry about being judged based on the standards in effect at the time the business was written rather than when the service was rendered or the product sold.

This FAO event Being Compliant - Compliance for Profit - Making Compliance Make Money will be as much about practice governance – the underlying philosophy of business building and operation, as it is about dealing with the specific rules of today's compliance regime. It is a must attend for any advisor or agent who wants to prosper professionally into the future.

Top speakers will cover how to apply advanced compliance strategies to all parts of the professional sales process.

Snap Projections

Snap Projections helps Financial Advisors, Planners and Investment Managers save time, increase revenue and receive more referrals through a financial & retirement planning software platform.

Snap is simple and easy to use, yet very flexible to accurately model a variety of client situations. It is interactive, allowing you to instantly compare scenarios right in front of your clients' eyes. The reports are easily understood and appreciated by clients. Snap is optimized for asset de-accumulation, which makes it an excellent choice for retirement income planning.

If you want to add more value for your clients with financial planning, simplify your planning process or spend less time on planning and more time on advising your clients, Snap Projections will bring significant value by reducing the time to do planning and will result in more educated, more satisfied clients who generate more referrals.

FINAEO

Finaeo helps financial advisors win in a digital era. By streamlining the administrative process from prospect-to-purchase, Finaeo helps financial advisors reduce the burden of manual paperwork and old processes. Instead, Finaeo helps advisors spend time on what matters; building real relationships with their clients and never letting anything fall through the cracks.

We've got deep expertise in insurance (amongst other things)! The team at Finaeo has the right combination of domain expertise in all parts of the insurance supply chain. With a proven track record of success in the field of financial services, we truly understand our client's problems and are passionate about finding solutions.

LifePoint Foundation Canada
THERE'S ALWAYS A WAY TO MAKE THE WORLD BETTER.
LifePoint Canada allows donors to turn unwanted or unneeded life insurance policies into generous gifts to the charities of their choice. Once you donate your life insurance policy, we pay the ongoing premiums and reward you with a tax credit that, in some instances, will allow you to recover a large portion of the premiums you've already paid. Connect with us to see if your policy qualifies at: http://lifepointcanada.brightboxdevelopment.com/contact/


YOU GIVE. WE PAY. CHARITIES THRIVE.

LifePoint Canada is a registered Canadian charity designated as a Public Foundation. Our purpose is to help registered Canadian charities thrive by allowing seniors to turn their unneeded life insurance policies into gifts for a higher purpose. Charities across Canada are staffed by wonderful volunteers and supported by generous donations and yet, they continue to struggle financially, uncertain about their long-term capability to provide for those in need. Our mission is ensure they thrive and are sustained over the long-term.

Through LifePoint, your life policy is transformed into an ongoing legacy of support for Canadian charities who, in turn, support hospitals, schools, orphanages, churches … many great causes that make our world a better and more caring place.

Canadian Life Settlements
Canadian Life Settlements ("CLS") is the only company authorized under existing insurance regulations to provide life settlements on Canadian policies. Founded and run by Canadians, CLS is a Duly Authorized Agent providing life settlements and life advances on policies originally purchased in any Canadian province or territory. All transactions on Canadian polices are completed through our Ontario office – in both official languages. We are proud to provide Canadian seniors with a smooth process, friendly service, and fair prices on their life insurance assets. We welcome any questions -- call us today!
Travelance

Travelance is an insurance distributor dedicated to providing superior service and products to our clients. Our clients include policyholders, brokers, travel agents, and agencies.

With integrity as our leading principle, we aim to provide insurance solutions that our team is proud to represent, brokers prefer to recommend, and clients can purchase with confidence.

Our vision is to work to become a preferred leader in the Canadian insurance and financial services industry, utilizing our diverse knowledge and expertise to drive exemplary client experiences.

Our partners want a competitive product, that's easy to administer, supported by exceptional service and is backed by a reputable underwriter – all of which, help set you apart from the crowd!